Hi! I'm Caitlin and I'm here to help you manage your PCOS in a natural way.
I was first diagnosed with PCOS when I was 18 and remember it like it was yesterday. When the doctor told me I would have a difficult time having children and would struggle with a whole list of other symptoms, I felt so discouraged.
My frustration led me to a lifetime of studying nutrition, becoming a dietitian, and ultimately treating women with PCOS to bring them relief from the very PCOS issues I was struggling with the most.
Having struggled with many ups and downs in my own PCOS journey, I know how discouraging and overwhelming it can be to manage your symptoms, balance your hormones, and boost your fertility on your own. That's why I decided to create a safe space for women to get the help they need without all the fear and shame annual doctors visits bring.
Using proven methods from research and hundreds of success stories in private practice, I designed both a 12-week online program called Find Fertility to help women with PCOS become mothers. I also created the PCOS Hormone Academy Course for everyone else – to help women just like you manage their PCOS, manage symptoms, and fall in love with their bodies again.
It would be an honor to walk with you on your PCOS journey and help you create a life full of freedom, fertility and balance – because that reality is possible, and you deserve to experience it.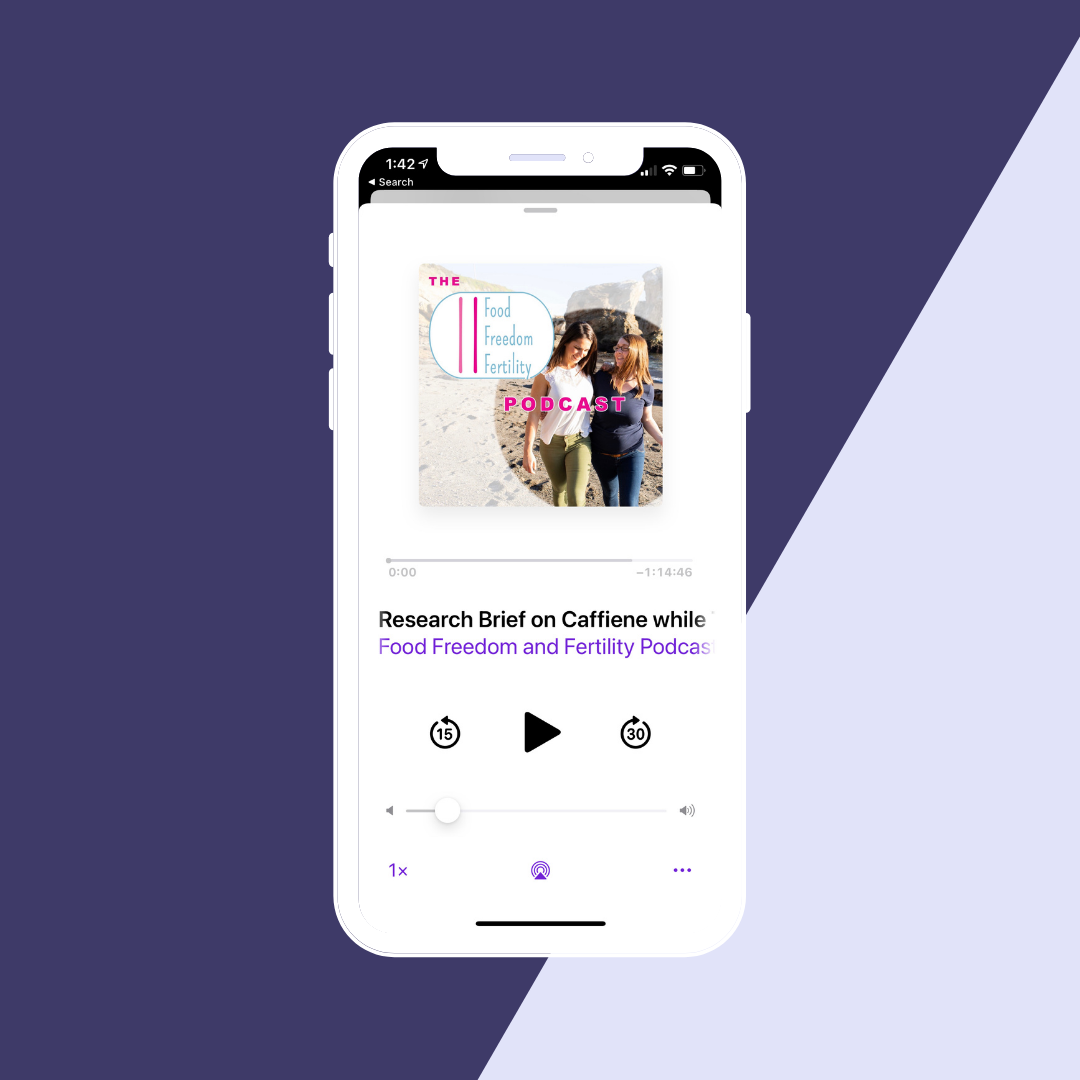 A fun, honest conversation about food, fertility, and women's health.
The Food Freedom Fertility podcast started when Caitlin's mom overheard a conversation between Caitlin and Sophia about fertility nutrition. As registered dietitians and experts in their field discussing fertility nutrition and human health, their banter was funny, honest, and insightful.
Caitlin specializes in prenatal, fertility, pregnancy, and postnatal nutrition, and invite you into their conversation about all things food, freedom, and fertility!